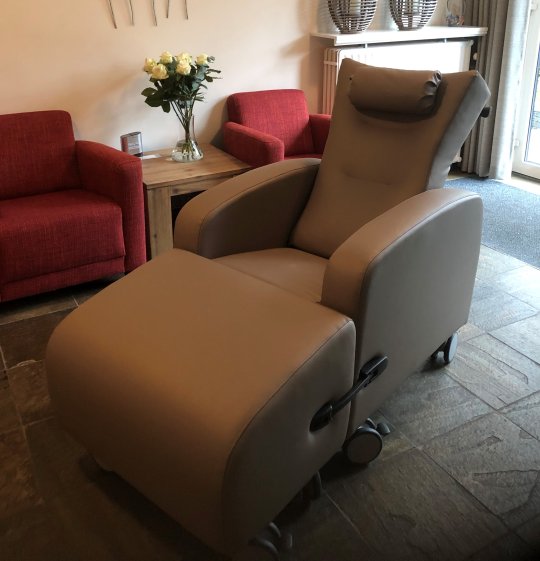 Before the chair was designed
In collaboration with the occupational therapists of Atlant Zorggroep, a centre of expertise for clients with Huntington's disease, Vemcare has designed and developed the Vemcare Huntington Chair.
This is a chair that supports passive sitting and provides optimum comfort, combined with high quality requirements with regard to the frequency of use.
The Vemcare Huntington Chair supports a passive position, provides security because the seat embraces the body, but also provides the user the opportunity to sit or lie in a preferred position (usually closed)
In creating chair and design and selecting the material the following requirements were taken into account:
The position of the knees;
The adjustability of the back of the chair;
A solid frame work to cope with the high level of use and the mobility;
Choice of material;
Modern design;
Making active transfers.
Personal Vemcare Huntington chair